Colleyville
The tea is sweet, and every day is bright and beautiful in Colleyville, Texas. Discover living in a thriving Dallas Fort Worth suburb known for an abundance of sunny weather, outdoor activities, and upscale dining.
Welcome to Colleyville
Once a sprawling, rural settlement in the 1850s, Colleyville has grown into an affluent community perfect for those looking for a relaxed lifestyle with easy access to a major metropolitan area. This is also a fantastic location for working travelers in constant need of direct flights due to the quick access to Dallas Fort Worth DFW International Airport. ​​If you're concerned about moving into a sleepy Texas suburb, you won't get one here. Business executives and their growing families will find plenty to see, do, and eat in one of the most desirable places to live in the Lone Star state.
Colleyville neighborhoods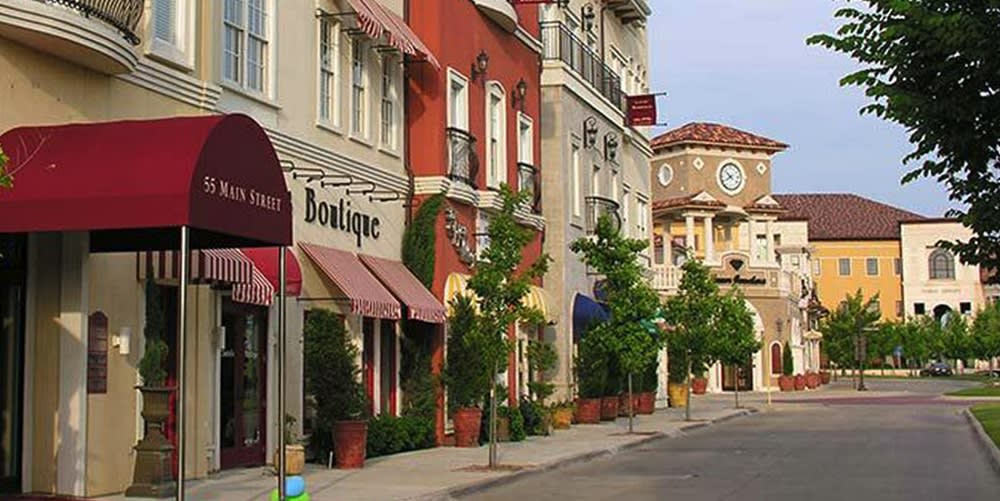 Photo Courtesy of Orourke Properties
Colleyville is a community that appeals to retirees, couples, and families with school-aged children. Much of the culture and excitement of the area revolves around outdoor activities such as water parks and fishing, community events, concerts, and the annual Fort Worth Stock Show & Rodeo. Find Colleyville homes for sale in picture-perfect neighborhoods. With gorgeous new-home construction, plenty of green space, and just enough privacy, you're sure to find your place in this charming community.
Tanglewood Estates
You'll find competitively priced, expansive Colleyville homes for sale in this luxury neighborhood. This gated community offers a homeowners association and a greenbelt and is part of the Grapevine-Colleyville school district. Properties in this neighborhood are ideal for large families who want to settle into a quiet suburb without being too far from the busy city center. Growing families can expect exclusivity without having to make any practical compromises.
Castleton Manor
A small, friendly private enclave featuring Mediterranean-inspired architecture and designs, Castleton Manor offers numerous amenities for residents, including nearby the city of Colleyville children's playground, walking paths, and picnic pavilions.
Timarron Southlake and Colleyville
Timarron offers impressive homes spread along tree-lined streets. There are over 1,500 single-family homes located here, and the area spills over into the Carroll and Grapevine-Colleyville school districts. It's also the home to the impressive
Timarron Country Club
.
Dining options in Colleyville, TX
There's no shortage of delicious cuisine throughout Colleyville. Whether you're craving classic Southwestern dishes, Asian fusion, or your favorite American classics, you're sure to discover that this city is brimming with tasty food. Here's a breakdown of the best places to eat in the area. Next Bistro, Stone House, Loveria, Gloria's, and many more.
Breakfast and brunch
Whether you're looking for a spot to entertain friends or family visiting town or just a cozy little place to sink into foodie heaven, Colleyville has exactly what you're looking for and everything in between.
Townhouse Brunch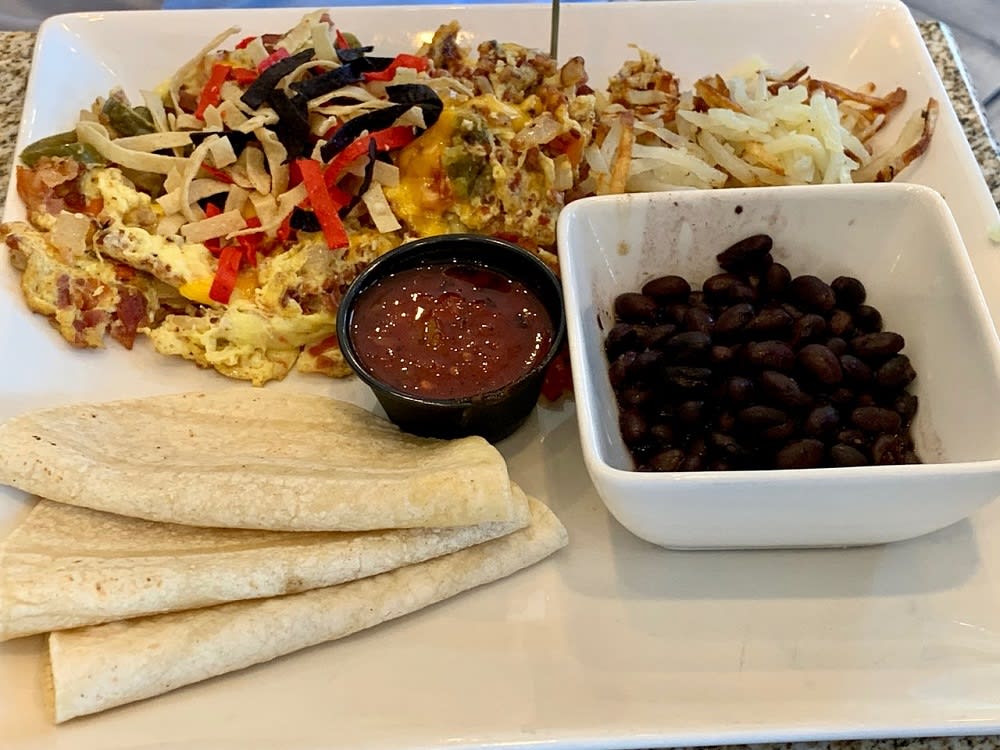 Photo Courtesy of Tripadvisor
Enjoy a perfect bite of bacon along with biscuits and gravy that never disappoint when you're looking forward to a hearty Texas breakfast. Townhouse serves fresh-squeezed orange juice and smooth coffee that will keep you coming back for more. It gets pretty busy during the weekends, so be sure to grab your table before 11 a.m. to beat long waits.
Benny's Cafe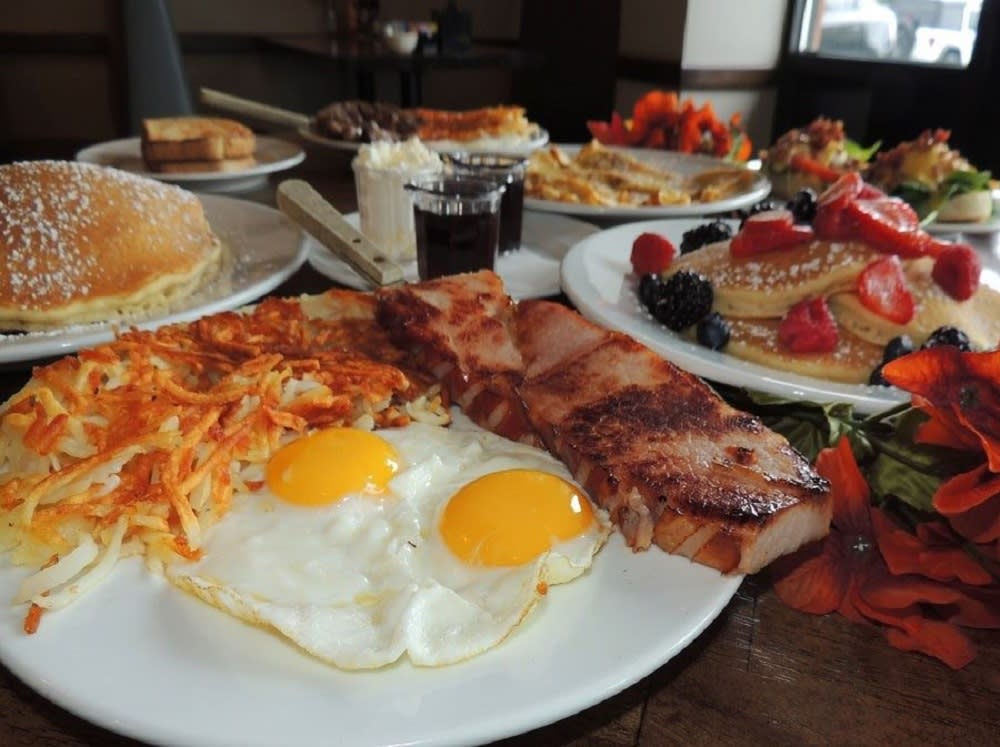 Photo Courtesy of Benny's Cafe
Located on Highway 26 and Centerpark, Benny's Cafe serves a combination of heaping portions and plenty of options to guarantee you leave full and satisfied after dining at their family-friendly brunch spot. The menu features hot skillets and multiple omelet variations, as well as lighter options like smoked salmon avocado toast. Benny's is known for its fabulous homemade salsa and fluffy pancakes. One of the rare places in the city where you can find gluten-free pancakes, you can find something for everyone at this traditional small-town cafe.
Black Walnut Cafe
If you're all about a polished and casual breakfast experience, Black Walnut Cafe blends easygoing counter service with elevated food and flavor. A refreshing place to start your morning, you can expect speedy service and a cozy atmosphere. Originally reserved for the Houstonians, Black Walnut now has 11 locations within Texas.
Village Cafe and Bakery
Enjoy your morning latte surrounded by aesthetic details and gorgeous outdoor scenery. Village Cafe and Bakery offers several flavors of sweetbreads and hot teas with a vibe that immediately takes you to a faraway Italian Palazzo.
Lunch & dinner
Whether you're a native Texan or a newcomer, you won't be able to resist eating out throughout the week while living in Colleyville.
Gloria's Latin Cuisine
Get fresh ingredients and try creative recipes packed with Latin flavor. Gloria's Latin Cuisine offers authentic Salvadoran and Tex-Mex dishes and has 23 locations throughout Texas. For well over three decades, Gloria's has flourished since it first opened its doors in Texas under the long-time owners and artistic vision of the Fuentes family. Enjoy reasonably priced quesadillas and unforgettable margaritas while dining in a lighthearted, vibrant location.
Luna Grill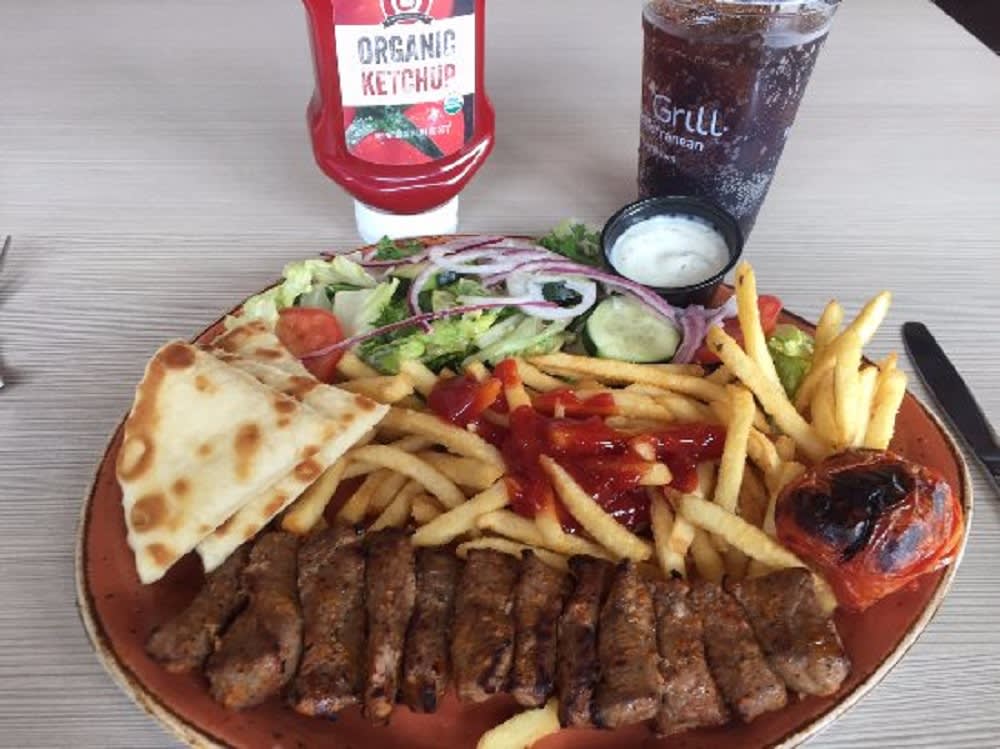 Photo Courtesy of Tripadvisor

Savor fresh Mediterranean cuisine such as kabobs, gourmet salads, house-made falafel, pita wraps, hummus, and so much more. Explore one-of-a-kind inspired dishes such as Norwegian salmon, healthy and veggie-forward Vida bowls, and signature kabobs.
The Cajun Market Cafe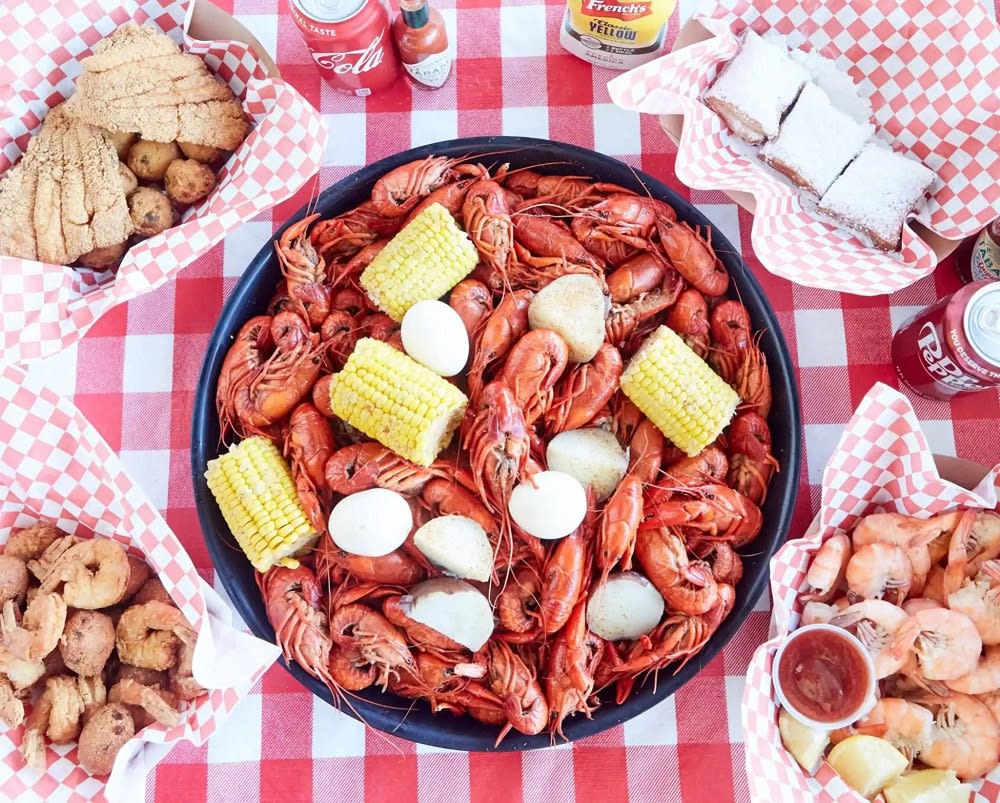 Photo Courtesy of Postmates
Known as the best Cajun restaurant in Texas, the founders of The Cajun Market are lovers of Louisiana food who brought this extraordinary culinary experience to Texas. This lunch spot offers home-cooked Cajun specialties inspired by the owner's grandmother's dishes, which include fresh, wild-caught, and boiled seafood and Cajun specialty meats brought in from the original Cajun Country.
Schools
Colleyville is a part of a top-rated public school district that includes schools in Grapevine as well as small portions of Hurst, Euless, and Southlake. There are plenty of options for parents with children of varying ages, with 21 schools in the district.
Find the Perfect Home in Colleyville, TX
Trust Sophie Tel Diaz Real Estate to get you into your dream home in Colleyville. Honored the "Best of the Best" real estate company in Colleyville, you're guaranteed individualized attention, savvy negotiating skills, and a wealth of knowledge of the community.
Contact our team
to discuss your home search, so we can find your perfect match in Colleyville.